Diamond handpads are versatile, general purpose tools that are used for a wide variety of manual applications such as grinding and polishing of glass, ceramics, stone, porcelain or composites. They are ideal for polishing glass.
They are often used dry, but if using resin pads to obtain a more polished finish, they must be used wet, plain water is usually perfectly ok. They are very suitable for grinding and polishing on profiled surfaces.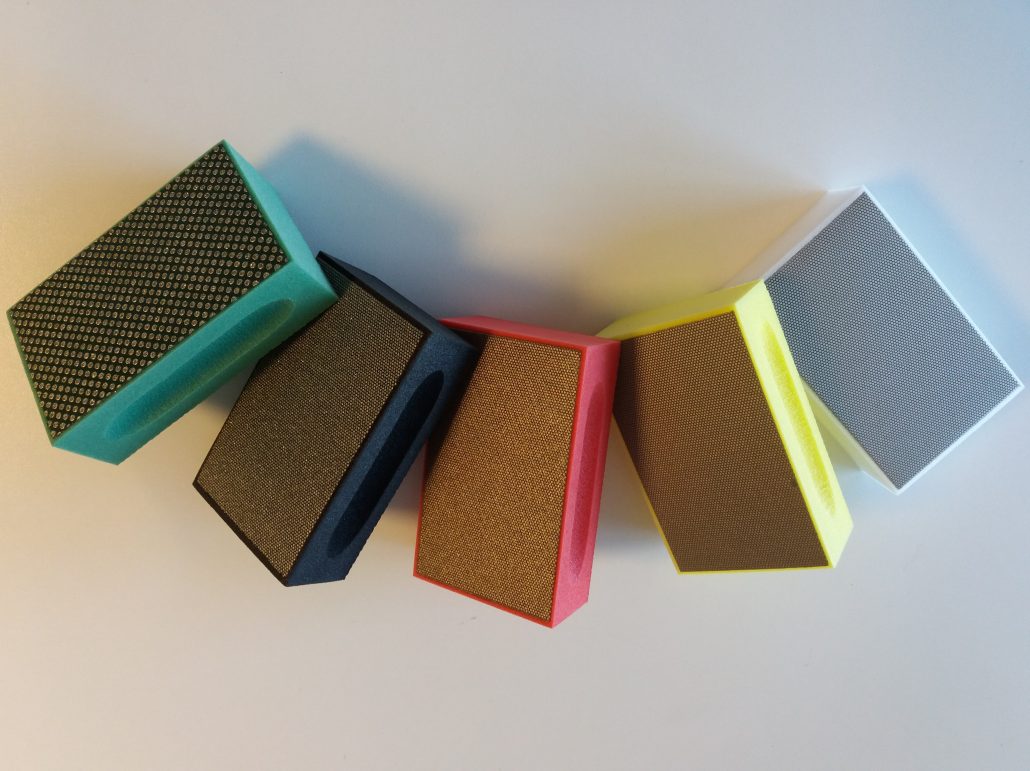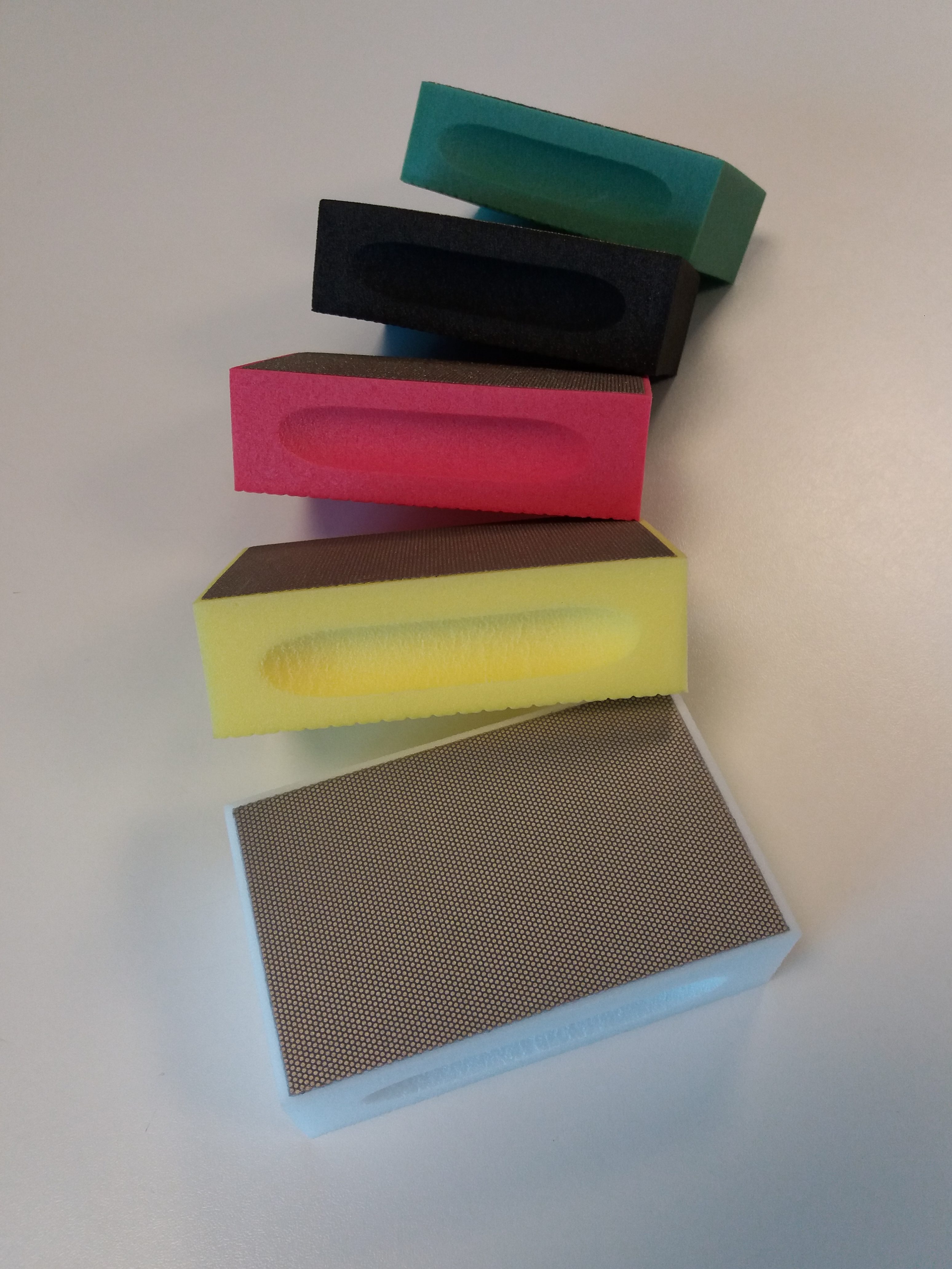 We have 5 different grits standard on stock in dimension 90 x 55 mm:
Green   #  60
Black    #120
Red      # 200
Yellow  # 400
White   # 800
We can also deliver the handpads in Telum or Flexis in the dimensions 75 x 75 mm, 90 x 55 mm.
Of course for special applications, other grits such as very coarse grey grit 50 or blue korn 1500 in nickel are available at request